Hotels in Pfitsch Valley bei Sterzing
Search and book your accomodation
Almchalet
for 2 - 5 person/s
| 80 m²
Equipment: Single bed, Double bed, Cot, Terrace, Garden, Tiled stove/Open fireplace, Separate living area, Bed linen provided, Non-smoking apartment, 2 or more bedrooms, Eat-in kitchen, Coffee machine, Dishwasher, Electric cooker, Cutlery provided, Hob, Shower/Bath tub, Hair dryer, Towels, TV, Satellite/Cable, WLAN, Final cleaning included, Season rental possible, Hotel annex, Panoramic view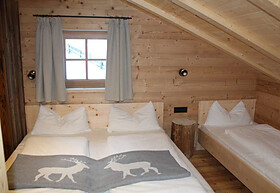 Apartment 19
from 90 €
Rooms to rent in Fraz. Prati, Val di Vizze (BZ)
Apartment 19
for 2 - 4 person/s
| 50 m²
90,00 €

for occupation with 2 persons/night
Double Room "Panorama" with balcony
for 1 - 3 person/s
| 35 m²
75,00 €

per person/night
Double Room "Panorama" with terrace
for 1 - 3 person/s
| 53 m²
75,00 €

per person/night
Family Room
for 1 - 4 person/s
| 50 m²
75,00 €

per person/night
Appartment Aquarius
for 2 - 4 person/s
| 45 m²
105,00 €

for occupation with 2 persons/night
Equipment: Double bed, Cot, Double sofa bed, Terrace, Bed linen provided, Safe, Non-smoking apartment, Eat-in kitchen, Coffee machine, Dishwasher, Electric cooker, Cutlery provided, Hob, Shower/Bath tub, Bidet, Hair dryer, Towels, TV, Satellite/Cable, Final cleaning included, Main building, Panoramic view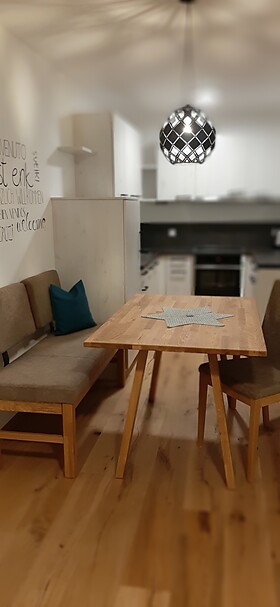 Appartment Rose
for 2 - 4 person/s
| 45 m²
105,00 €

for occupation with 2 persons/night
The Rose apartment is decorated in the color of the rose, it is located on the second floor and is easily accessible by elevator. It has a cozy kitchen-living room with sofa bed, a bedroom with double bed, room safe, and a spacious bathroom. The spacious terrace has a sitting area and beautiful view. The equipment includes a mosquito screen by the windows. Apartment Rose has its own parking space and cellar on request.
Equipment: Double bed, Cot, Double sofa bed, Terrace, Bed linen provided, Safe, Non-smoking apartment, Eat-in kitchen, Coffee machine, Dishwasher, Electric cooker, Cutlery provided, Hob, Shower/Bath tub, Bidet, Hair dryer, Towels, TV, Satellite/Cable, Final cleaning included, Main building, Panoramic view
Appartment Sun
for 2 - 4 person/s
| 45 m²
105,00 €

for occupation with 2 persons/night
The apartment SUN is located on the 2nd floor of the Residence Maximilian and is also easily accessible via a modern lift. The flat SUN is kept in the colour yellow.
The Residence Maximilian is a low-energy house (Klimahaus A) and is equipped with underfloor heating. Warm oiled floorboards in the living room and bedroom and non-slip tiles in the bathroom, as well as mosquito screens on the windows are part of the high standard of all holiday flats. The fully equipped kitchens leave nothing to be desired. The modern bathrooms have a shower, WC, bidet, washbasin and hairdryer. Towels and bed linen are included in the service.
Equipment: Double bed, Cot, Double sofa bed, Terrace, Bed linen provided, Safe, Non-smoking apartment, Eat-in kitchen, Coffee machine, Dishwasher, Electric cooker, Cutlery provided, Hob, Shower/Bath tub, Bidet, Hair dryer, Towels, TV, Satellite/Cable, Final cleaning included, Main building, Panoramic view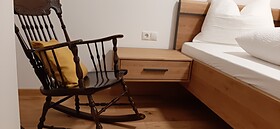 Appartment Blasig
for 2 - 6 person/s
| 110 m²
Equipment: Double bed, Balcony, Garden, Separate living area, Bed linen provided, Non-smoking apartment, 2 or more bedrooms, Separate kitchen, Coffee machine, Dishwasher, Electric cooker, Microwave, Cutlery provided, Shower/Bath tub, Separate WC, Bidet, Hair dryer, Washing machine in the apartment, TV, Satellite/Cable, WLAN, Cleaning upon request, Final cleaning included, Main building, Panoramic view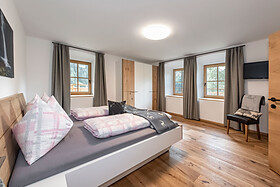 Double room
for 1 - 2 person/s
Single room
for 1 - 2 person/s