Romantik Hotel & Restaurant Stafler
Mules/Mauls 10
39040 Campo di Trens/Freienfeld South Tyrol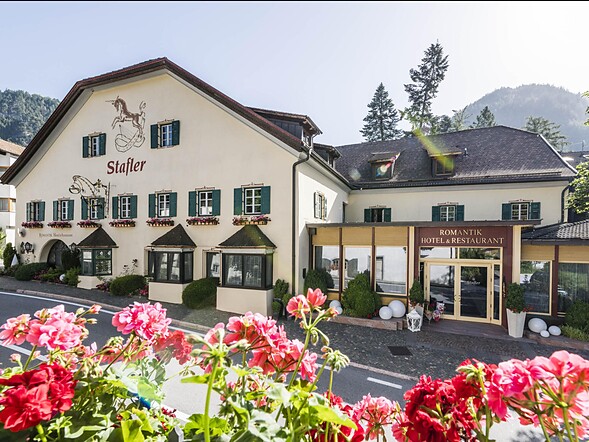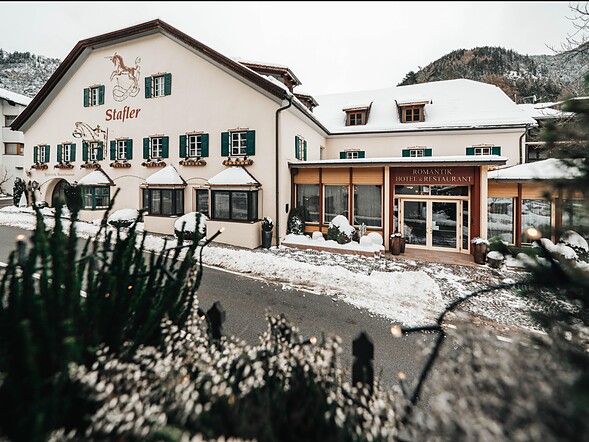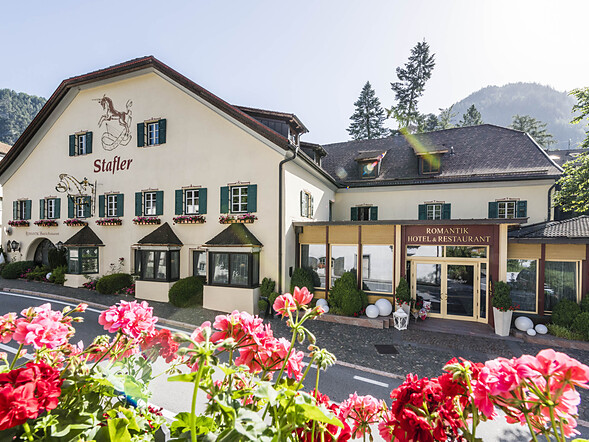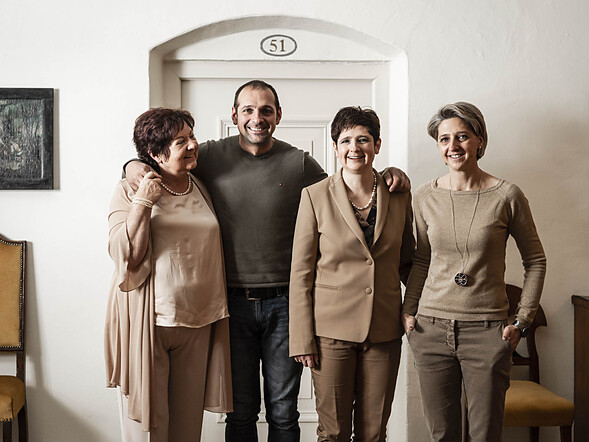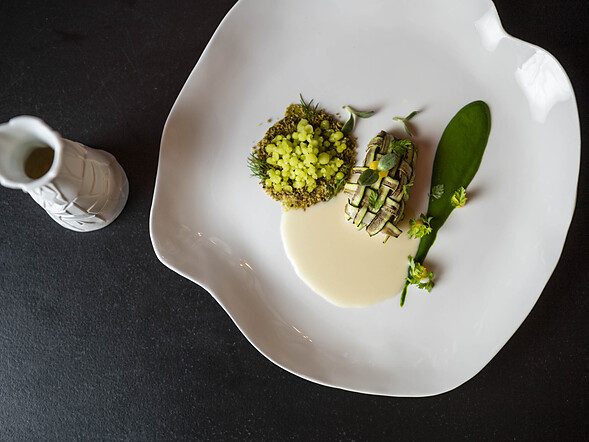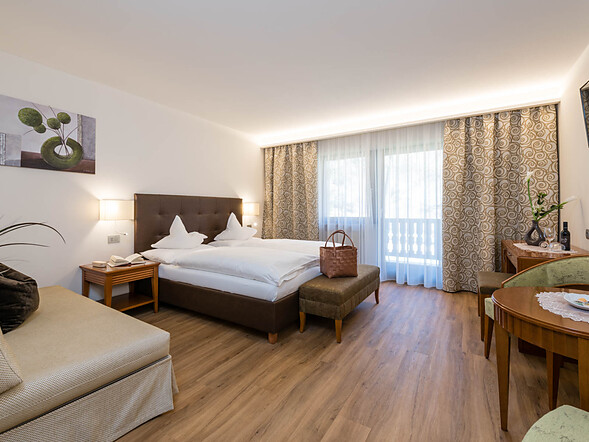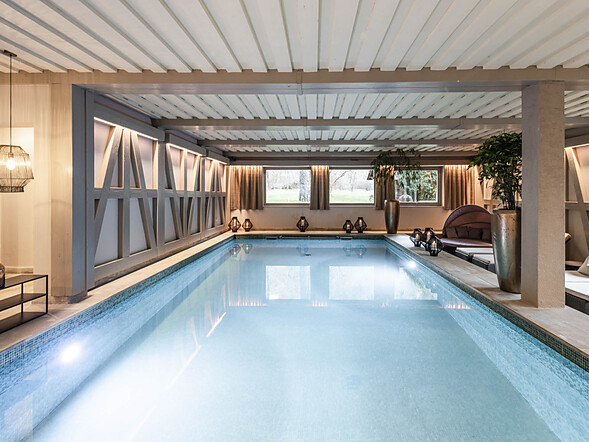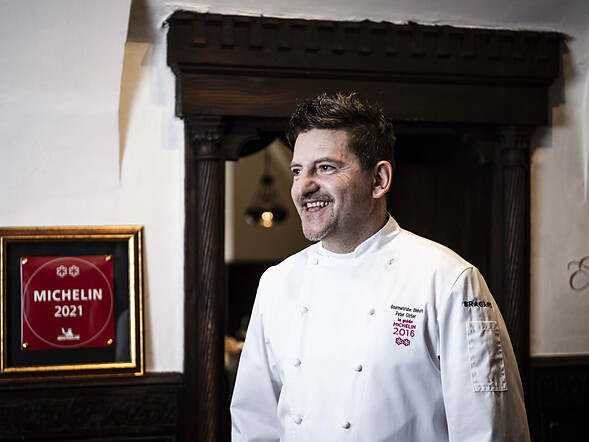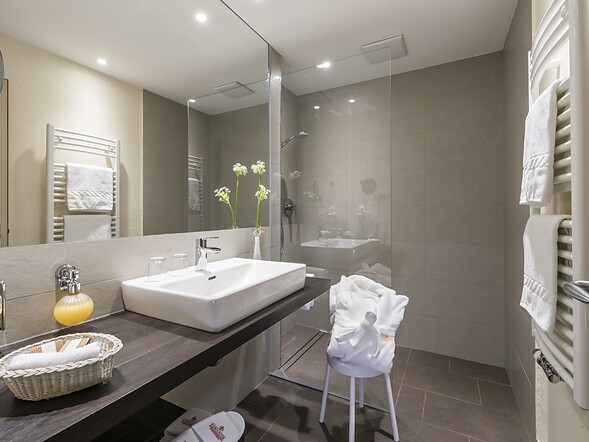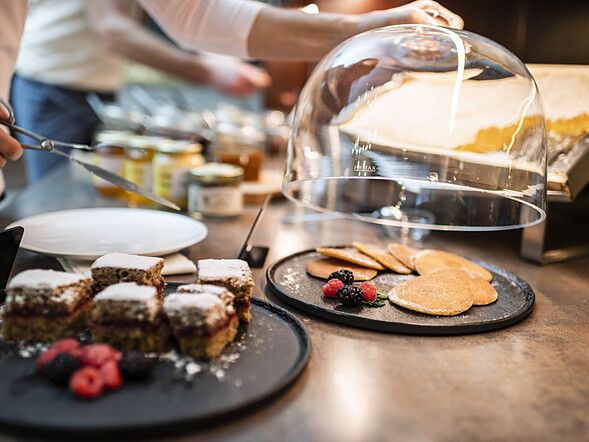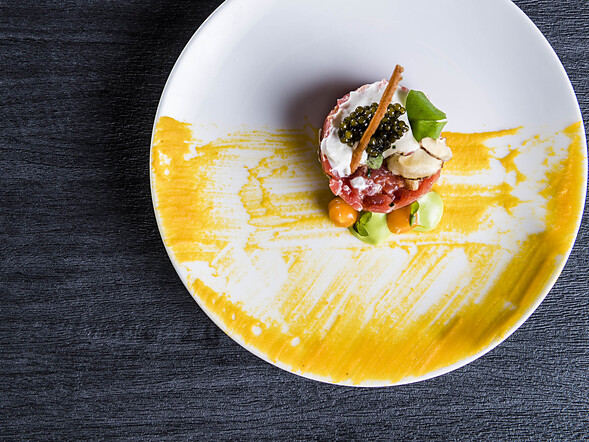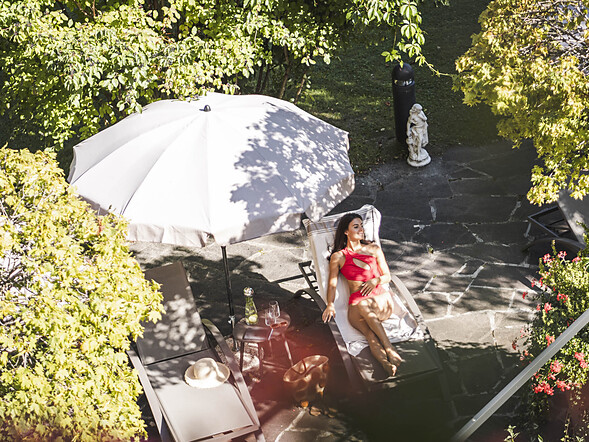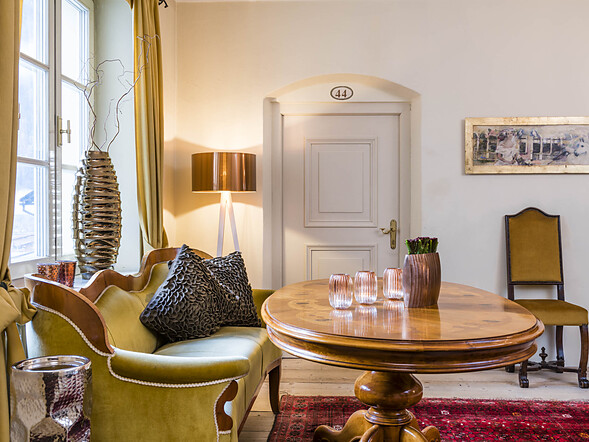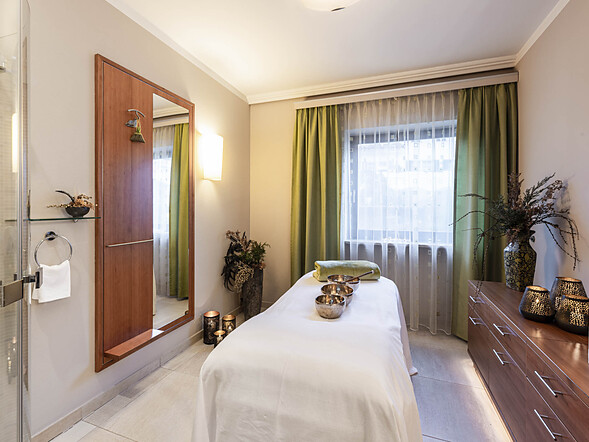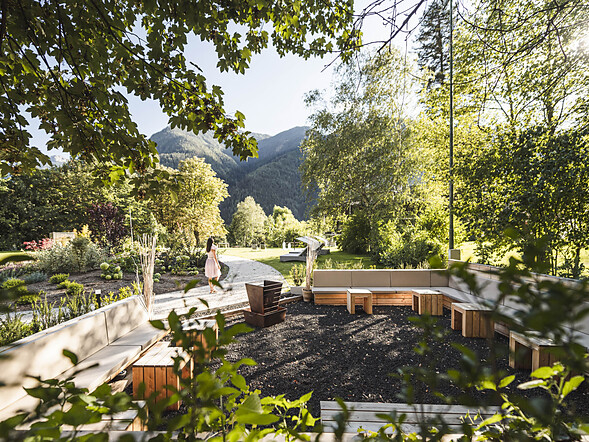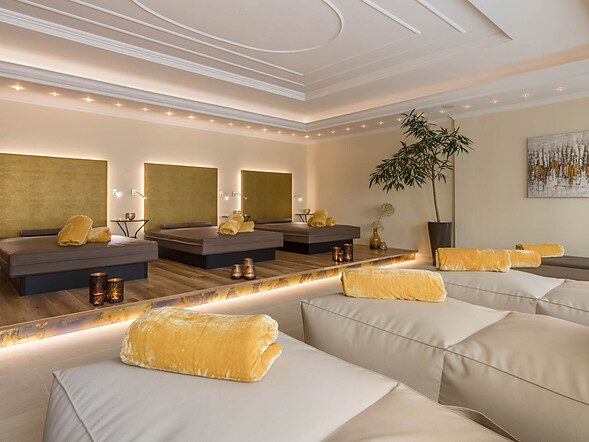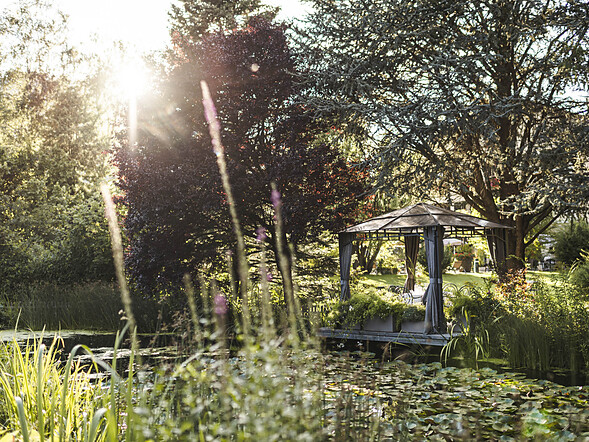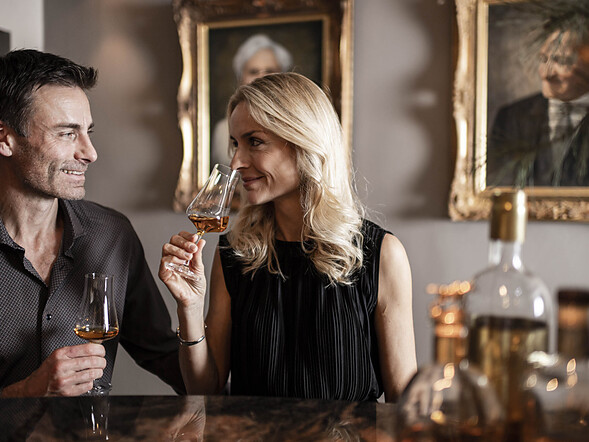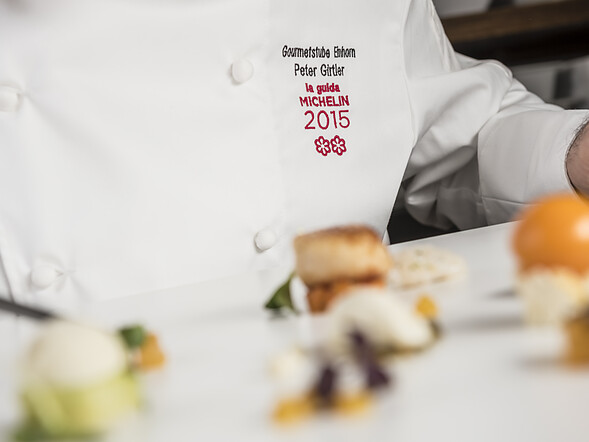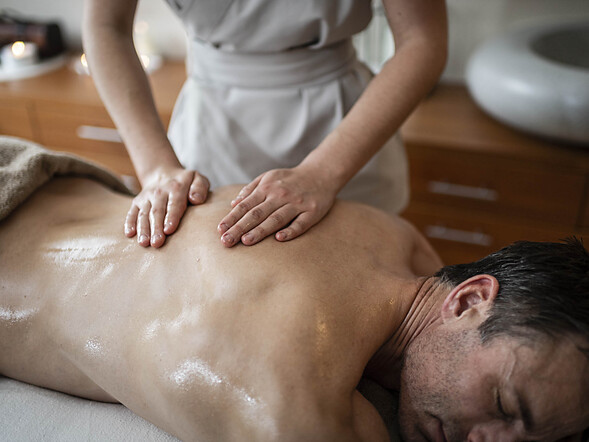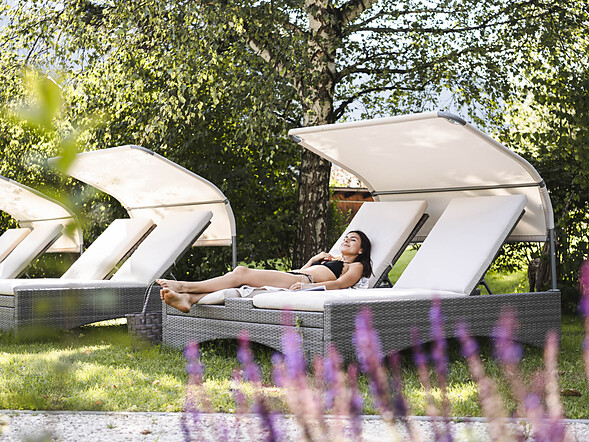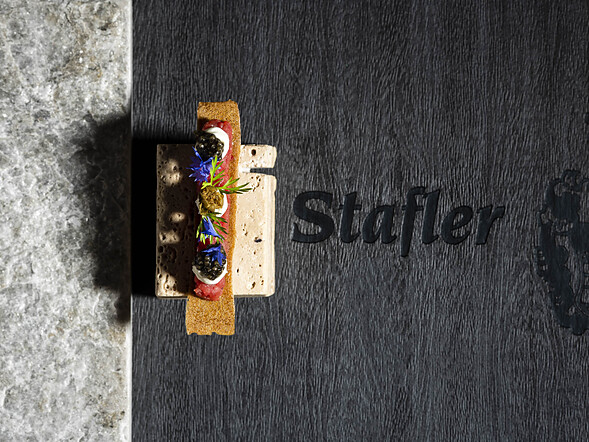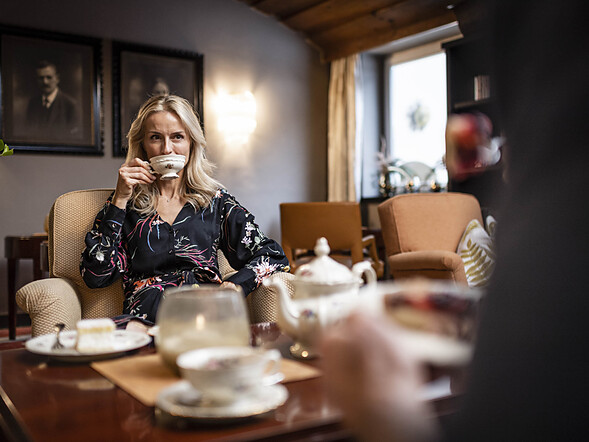 The Romantik Hotel Stafler enjoys a marvellous location in Mauls near Sterzing. It is surrounded by an impressive natural and cultural landscape and embedded in lush meadows and dark green forests. The former postal station was built in 1270 AD. In 1738 it turned into the village inn "Zum Einhorn" which was then gradually rebuilt and refurbished with a lot of feeling for the local customs and traditions and finally became what is now the Romantik Hotel Stafler. The old bays and the cosy "stuben" still bear witness to a glorious past.
Come and enjoy being cosseted and pampered at the Romantik Hotel Stafler.
Everything in our house emanates warmth, comfort and cosiness - starting from the grand rooms and including all the little details which are so important when you are on holiday. Moreover there is the Tyrolean "farmhouse" which represents an integral part of the architectural and economic ensemble of our hotel and gives it ist characteristic rustic and romantic flair.
Finally you can find some time for yourself and for sports, games and fun. Spend some days in absolute freedom, far away from the hectic pace of everyday life. Tennis, swimming, hiking... The Romantik Hotel Stafler offers you a great variety of possibilities to fulfil all your wishes and to ensure that you have the best holiday possible.
The chef gets various herbs and spices from our kitchen garden; the centuries-old Tyrolean tradition takes pride of place in our cuisine as well as in our range of wines and is ennobled by the refined touch of the house.
However, we also spoil you with Italian and international specialities and exquisite wines from our cellar. And what about the ambience?Fantastically romantic!
Romantik Hotel & Restaurant Stafler
Mules/Mauls 10
39040 Campo di Trens/Freienfeld South Tyrol
Show phone number
Special focus of the accommodation
Families
Motorbikes welcome
Cycling
Wellness
Hiking
Kitchen
Dietary cuisine
Continental breakfast/Brunch
Breakfast buffet
Vegetarian menu
Choice of menus possible
Snacks/Small dishes in-between
Bread delivery service
Cuisine without glutine
Lactose-free food
Payment options
Credit card
Bank card/Maestro
Transfer
Pick-up service
Luggage transfer
Shuttle service
Ski shuttle
Near bus stop
Service
Laundry/Laundry service
Charging Point for EV
Furnishing
Handicapped accessible
Garden
Smoking room
Library
Elevator
Public bar
Residence bar
Restaurant
Wine cellar
Playroom
Playground
Roofed car park
Open car park
Underground car park
Livestock farm
Sales of home-made products
WLAN
Hotel information channel
Free Wi-Fi
Seminar room
Conf./event organisation possible
Dogs allowed
Small pets allowed
Entertainment, Leisure and Sports Offers
Guided tours and hikes
Fitness room
Indoor pool
Bicycle rental
Ski rental
Snow-shoe rental
Hiking equipment
Entertainment evenings
Agreement with golf course